Greetings,
What is life asking from me? How do I make the most out of these precious moments? Am I living life on my own terms or for someone else? I feel so stuck how do I move on?
Do you ever ask these questions? I do!
In 2002, at 35 years old, I sold my wholesale floral business to explore my hearts yearning to find my own way. I realized that I was living someone else's life, had a few failed relationships, living as a lone wolf and it was time to make a change. I was afforded the opportunity to unplug, canoe with my dog, read books, meet new people and travel. The summer of 2004 I was an intern at the Omega Institute in Rhinebeck, NY and it was wonderful. I was discovering a new direction that made me come alive with excitement and enthusiasm. That fall I started school at the Institute for Integrative Nutrition we had access to an online community, this was right before facebook hit, and it was awesome to connect with people from all over the world. I especially started to grow fond of this gal from Florida. Her articulation and a way of connecting with others was deeply moving me. When I finally laid eyes on her, she was young and beautiful, I thought it would be nice to be buddies as I didn't think I stood a chance. I would find myself lending her my ears and shoulders as she was going through a very difficult time.
Around the same time I sold my business Shannon was a University of Florida Gator. She was shining star, hosting new students  as they got their first impression of a new possibility in their lives, she was a member of honors and ambassers, a genus IQ and was primed for a clear path of worldly success. At the beginning of her second year on September 22 her dear childhood friend Josh in a act of jealousy and rage was murdered. Shannon was heart broken, stunned and brought to her knees. In October still reeling from her loss she accidentally road her bike out in front of a moving car, her body rolled into the windshield smashing it and she was thrown thirty feet into the air, landing on the side walk with the contents inside her backpack helping to cushion the blow.
She was picked up, brushed off, brought to the hospital and after a very short time was back at school. There was very little understanding of the physical and emotional impact of the trauma and blow to the head and how it would manifest physically later in her life. However a defining moment had occurred and it would dramatically alter the course of her life.
In the few moments that she was flying through the air Shannon recalls, " I was living for what I might be, I was sacrificing my sense of self for what might be comfortable in the long term, then when I only had two or three more seconds to live, it made me fully realize how life is only now. There was no future so it forced me to be alive for that very moment. I felt this sense of euphoria and bliss, after that I couldn't even think in terms of future. That doesn't mean that is the way to live, but I couldn't do things unless I felt right in my heart at that very moment. That's why I couldn't go to work for a organization like the NSA because I didn't feel right in my heart about it. I couldn't sacrifice my today for some promised future that may never come, there had to be a beauty in my everyday. I'm willing to work hard and plan for the future but I'm not willing to sacrifice my heart because there is no guarantee of the future"
Soon after we started our friendship Shannon started to faint. She never was into partying or drugs, just a highly sensitive human in a highly insensitive culture. On a fall morning she passed out in front of a policeman and was rushed to the hospital. At that point I was considering my involvement with her as I thought it was best if she just packed her bags and went back home. But there was no longer a home to return to. Her parents were in the midst of a divorce and there was little emotional space for her. I soul searched and decided to commit to her as a friend by her side. I sat with her day and night at the hospital and watched as they did countless tests and could find nothing wrong with her. We decided to leave and I brought her to my home in Stafford Springs, CT for some much needed R&R. She was actually my first retreat particiapent.
Shannon got grounded and back on her feet, I made her a pin called, "Yurtle the Turtle" She had permission to slow it down. She found her hands back upon the brushes and bright colors that gave her so much joy as a child. She painted for hours each day, even on the walls of our newly emerging center. She started offering her paintings for sale and a career as an Artist was born.
We co-founded Clearpoint Center in 2005. We've been very fortunate to host wonderful teachers and people from all over the globe. It's very hard and demanding work, it is truly a labor of love and service. Today we're married with two small children, Leo who is five and Rinde who is three. Many of us try to dance around living, living on the surface afraid to journey towards the deeper waters. I don't blame anyone for this, some of us are asked to feel into the depths of life. We get hit with trauma, loss, sickness and pain. We're all effected by it some just feel it deeper that others.
I work with the feelers, the highly sensitive person that has difficulty navigating the often challenging terrain of living. With high sensitivity comes extraordinary gifts of empathy, awareness, joy and creative power who's voices we need to hear. Similar to the canary in the coal mine, offering warnings of the dangers and pitfalls ahead.
At Clearpoint I offer self help tools, community and space to assist other feelers to move gracefully and joyfully through this incredible journey of life. My passion is a dedication to our life's path as medicine. That our life experience will show us the way to go if we listen and are courageous enough to follow its wisdom. Life wants to move into its highest expression of health, beauty and creative possibility. I believe that even in the face of the deepest pain that Joy is always with us, just let a puppy or cute baby enter. But Joy shines through a softened heart and that takes a deep willingness and at times trauma to crack open the armor that was placed their in the false belief it offered protection.
With this website you'll find other stories of Path As Medicine along with my self care tips, inspiration, calm food recipes, up coming classes and coaching within our community.
In 2010 Shannon and I traveled to South Africa with a film team to document wisdom keepers. We found ourselves in the middle of the vast South African Veld.
 Ahm, when you go to the latrine in the night, be careful of the great golden snake who likes to curl behind the door to stay warm.
"Oh. Okay. Is the.. is the great golden snake poisonous?"
A video tour down memory lane. Our Journey in two minutes.
INN 2004 I enrolled at IIN and meet an incredible gal from Florida.
In 2005 I founded Clearpoint Center for Holistic Studies and Shannon joined me.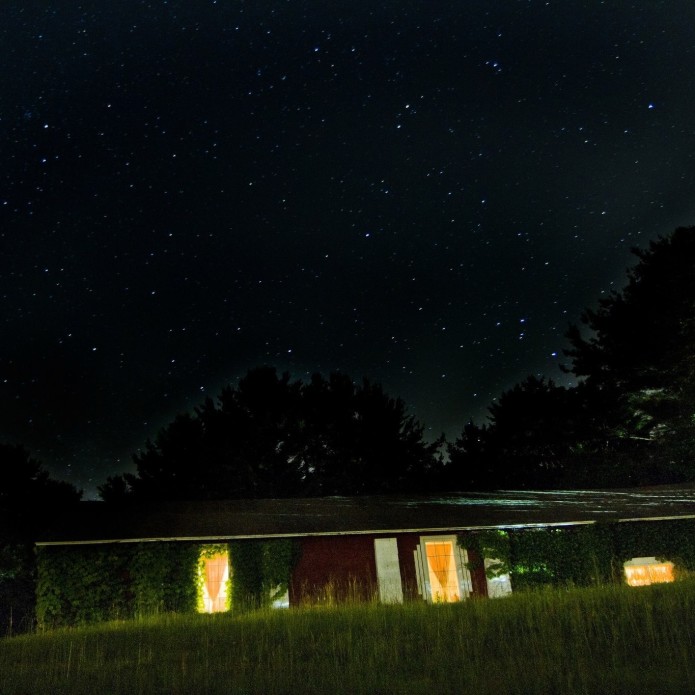 For seven years we ran retreats and events with a focus on Holistic Health, Lifestyle, Art and Spiritual Growth.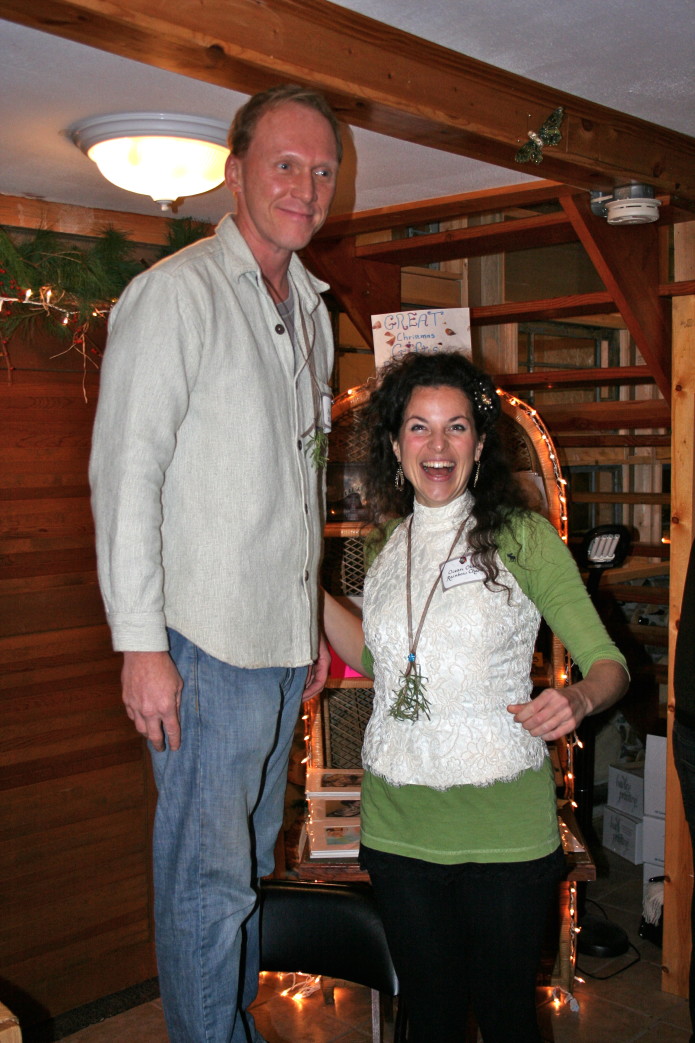 We hosted...
Events: The One Night Show.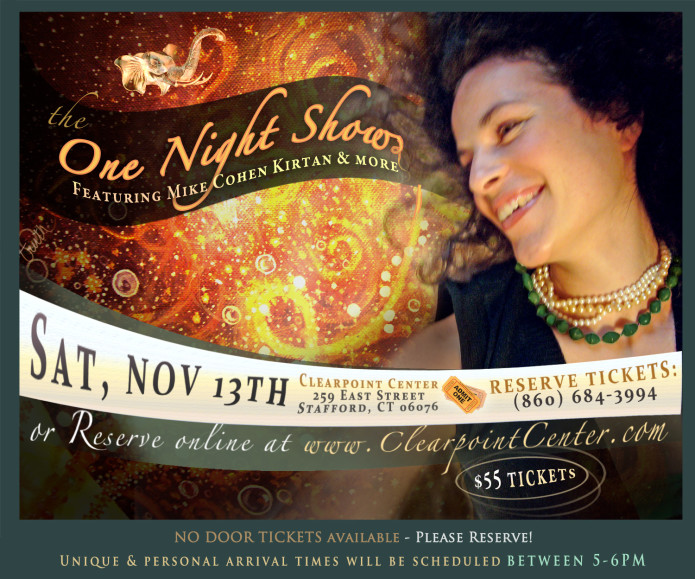 EFT Workshops, Coaching and Training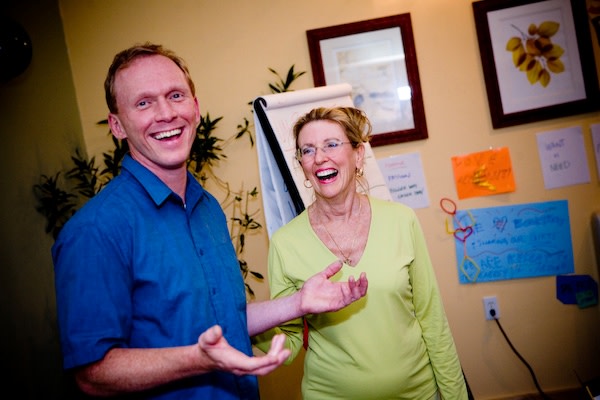 Productions:
Mike Cohen Kirtan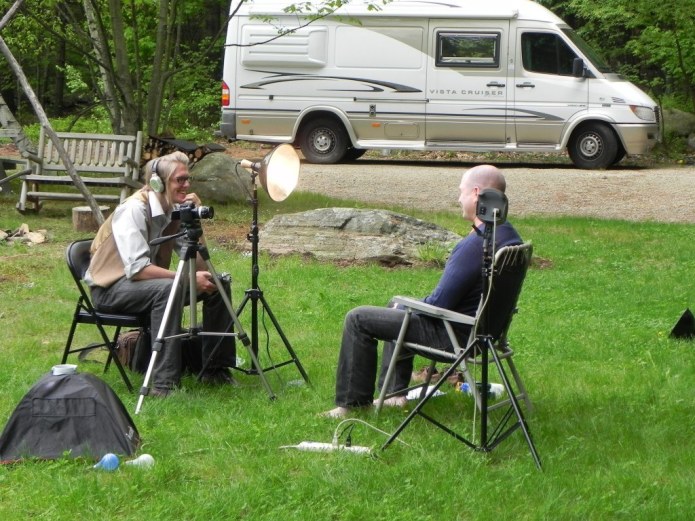 The Tapping Solution Documentary.
The Calling. (Soul-ed Out Show : -)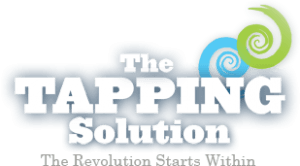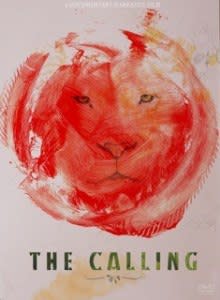 The Calling. (Sold Out Show)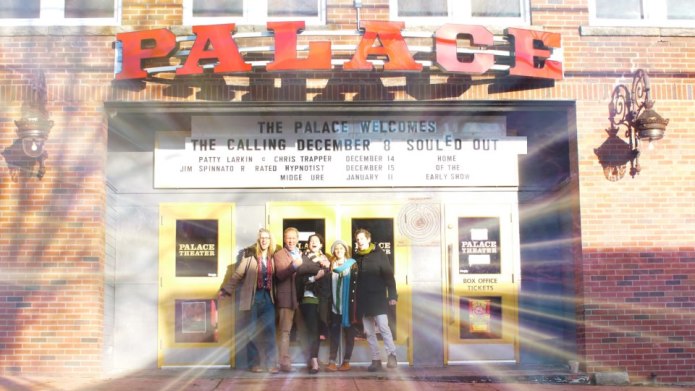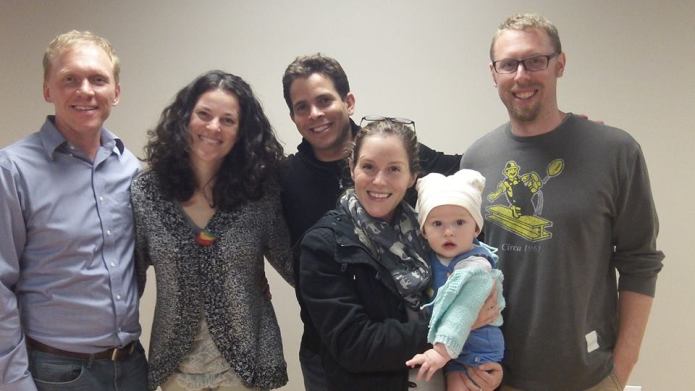 Team Meetings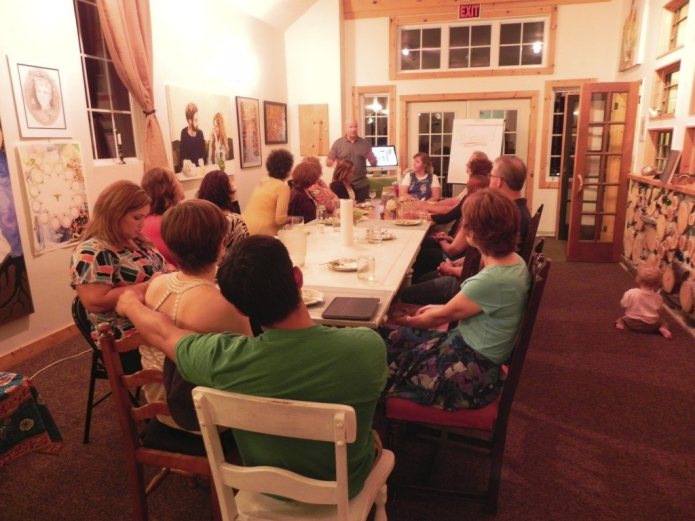 Art Projects & Classes. "You can do it!"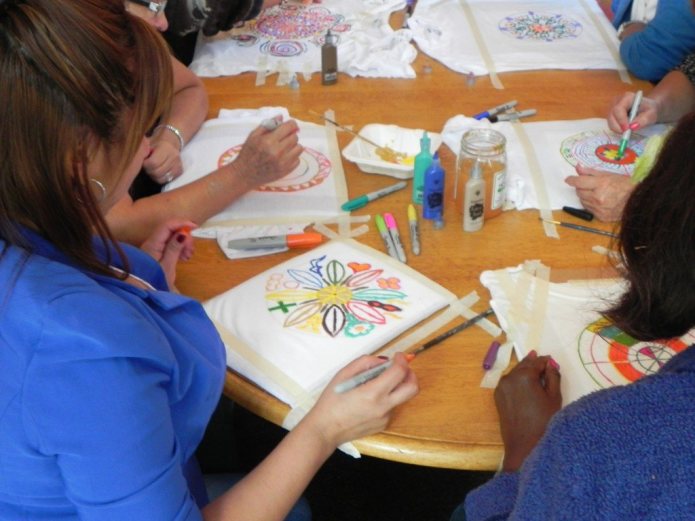 Retreats. Organic blueberries and pie for anyone?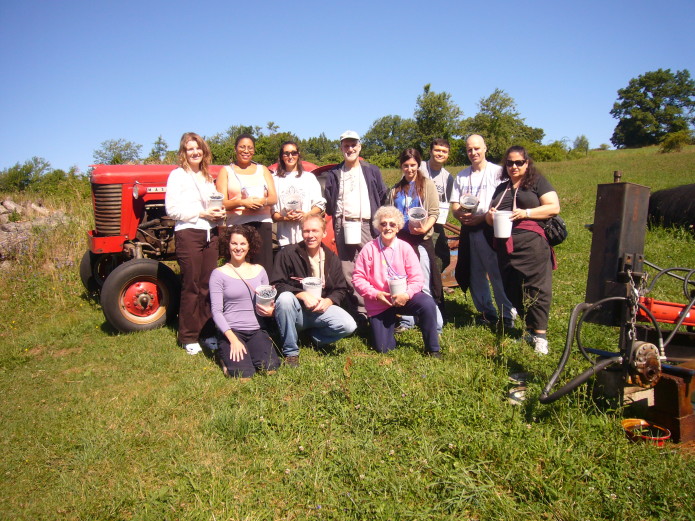 House Concerts
Joni Allen with Mike Cohen Kirtan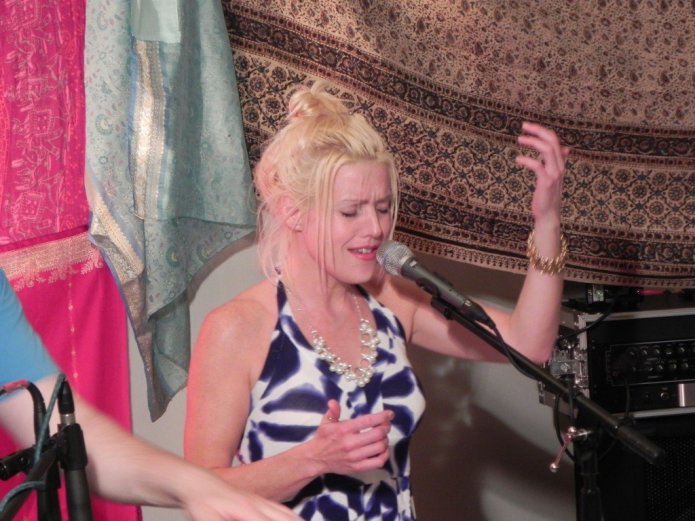 Song writer and Troubadour James McCarthy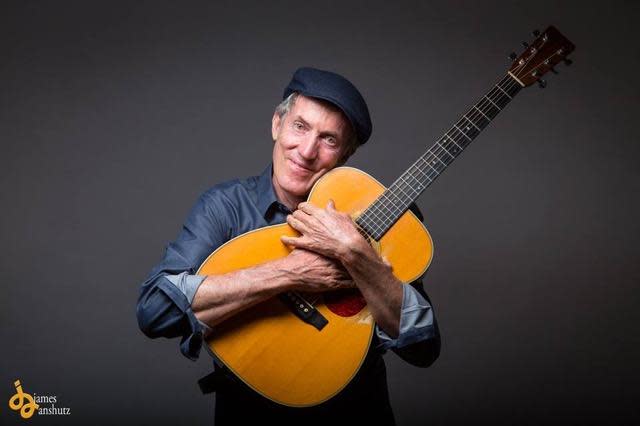 gathering around the kitchen
and co-cooking nutritious and delicious food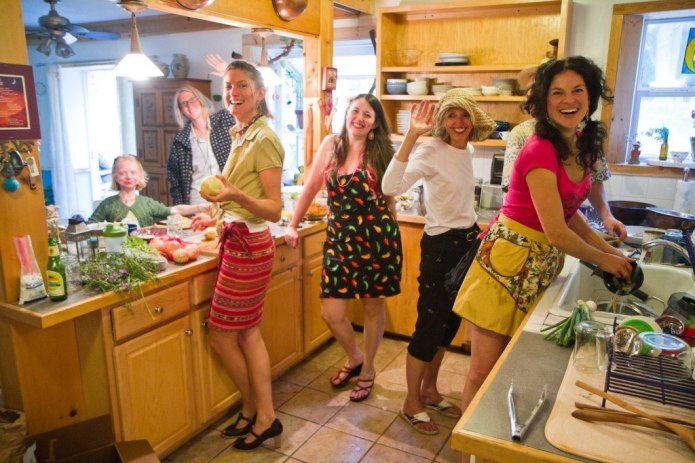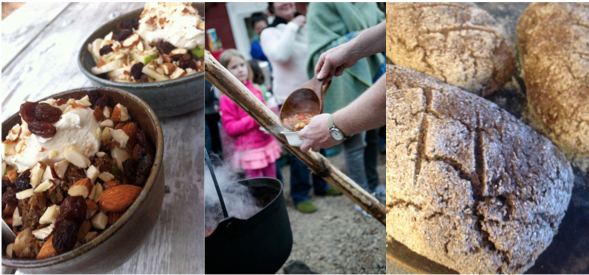 The best part has been all the friends that we have made. Shannon with Michael Brown Author of The Presence Process.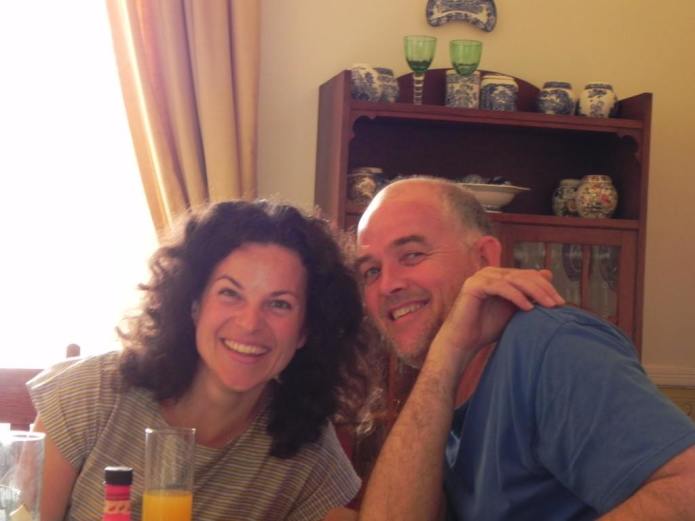 In 2011 A Backyard Wedding. Can you guess who? Our ClearPoint 2.0 journey begins.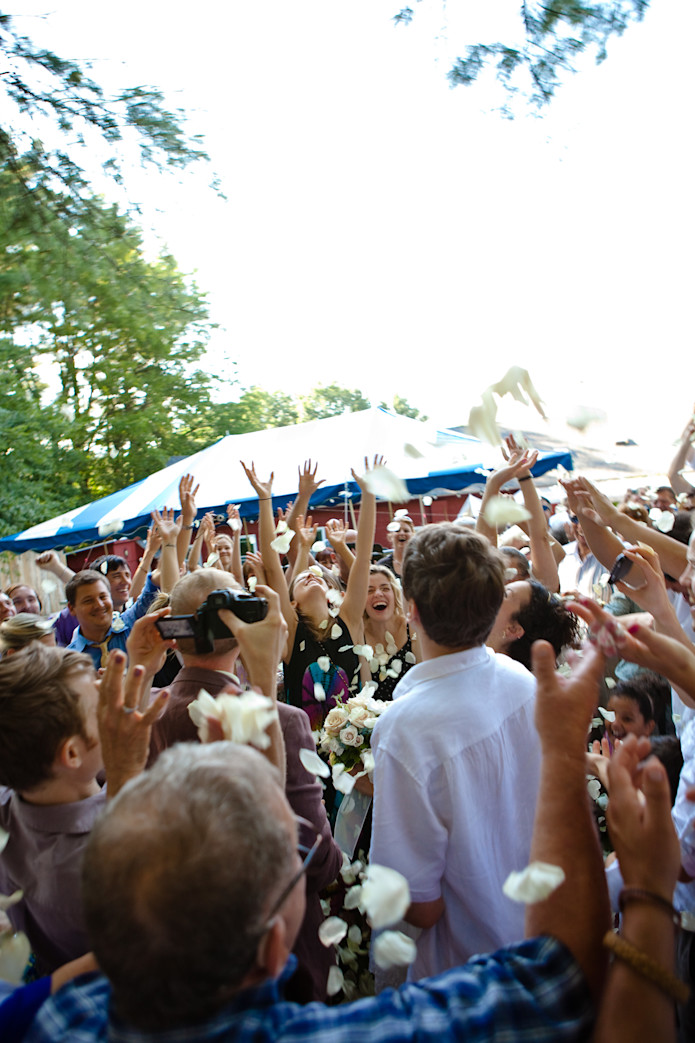 In 2012 our son Leo arrived and in 2014 our daughter Rinde completed us.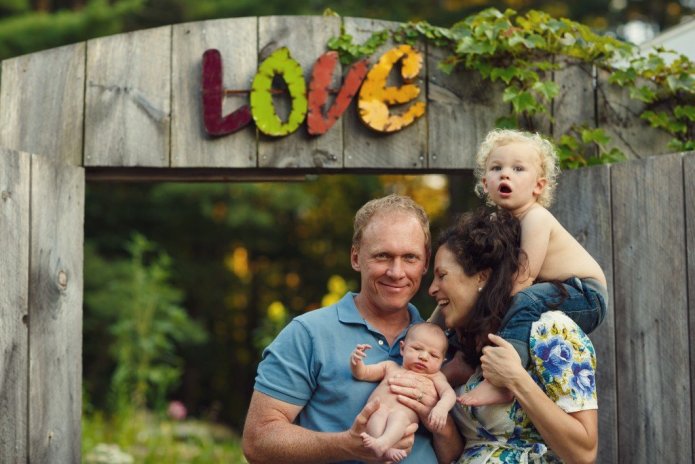 Some goats arrived too.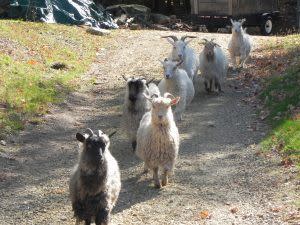 It's been a while....
Here we are today December 2017. Picking out a Christmas tree at a local farm.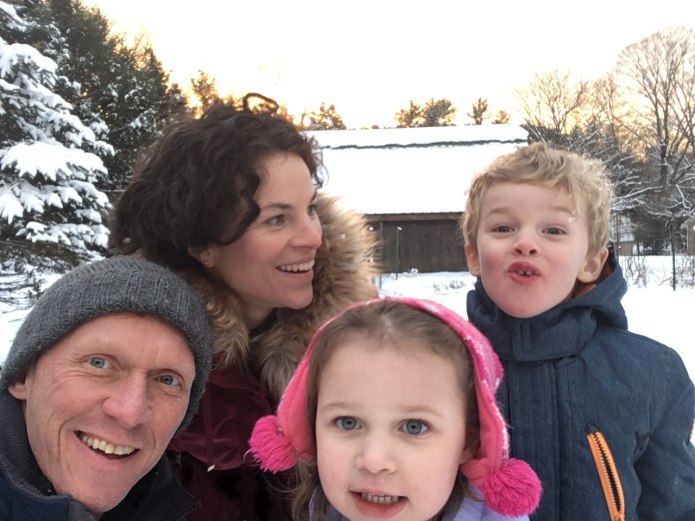 With some much needed center upgrades.....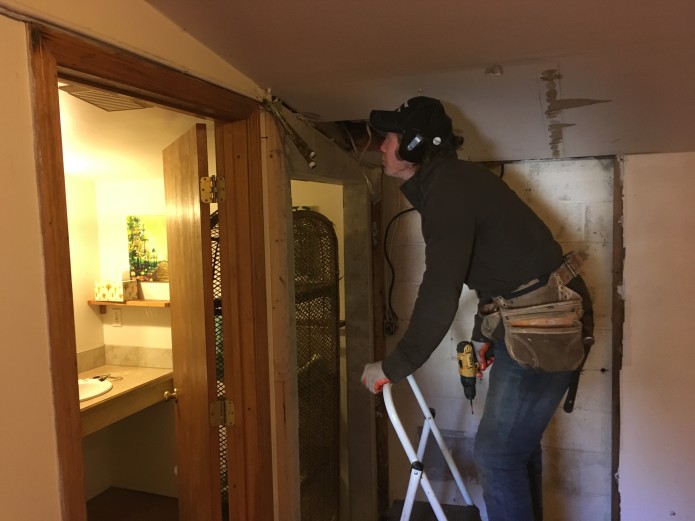 This funding is going towards new guest areas that will include a new dining room, vestibule, studio and renovated back bath area. This will replace a shower that sprung a leak and will include an indoor sauna and tiny kitchenette.
So we can continue to offer nature programs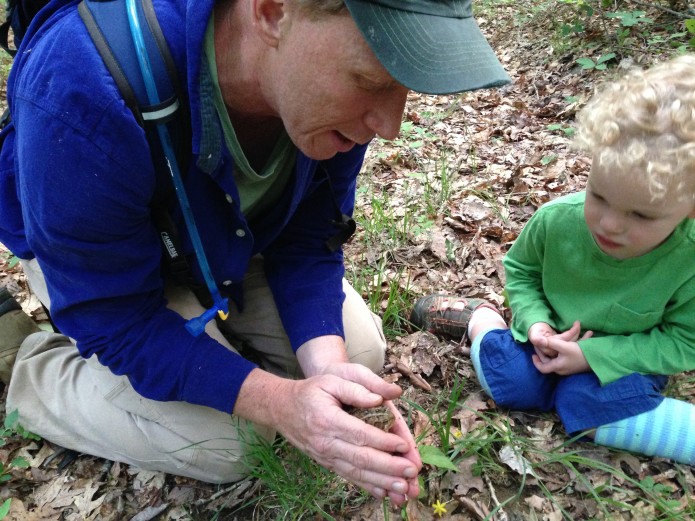 In the Kitchen with Kids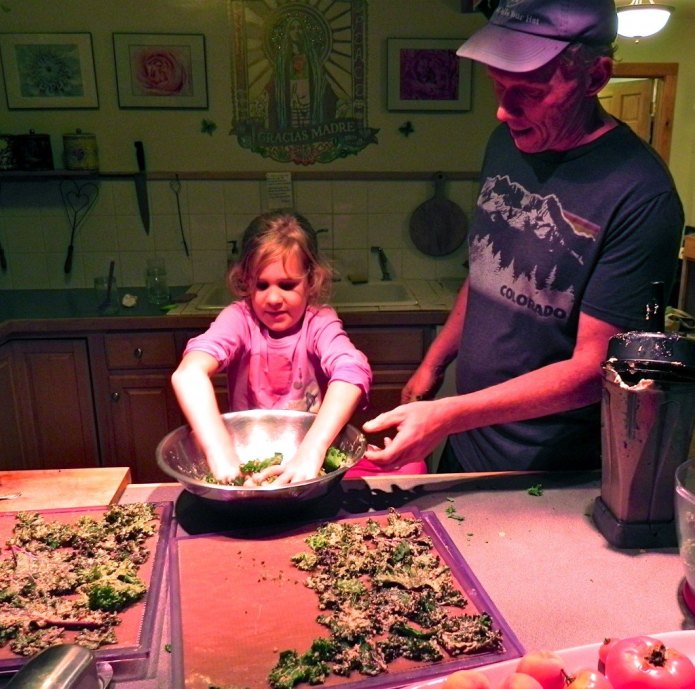 Our beloved yurt is also in need of an upgrade with fresh paint, insulation, a wood stove, beds and bedding. A super cozy space for overnight guests. Interested? See our perks.
Updating our websites and marketing efforts.
I'm committed to my path as a holistic health coach and social entrepreneur.  In 2016 I built a outdoor Finnish Styled Sauna and started a weekly practice, inviting members of our community over every Wednesday night. It has become such a special part of our lives that offers opportunities to heal and connect with others that we don't find enough of in our busy always on and plugged in culture.
This year I've enrolled in school to study and practice Ayurveda.
Clearpoint 3.0 is a space for our valued community and partners to find restoration and to recharge in a positive and uplifting setting.
desire to share
Your contribution will help me continue my mission has a social entrepreneur that seeks to lift up and enrich communities.
things have started to stabilize and its time for our next level, 3.0. Baby mode was 2.0.
Managing property and a center takes many hands and I'm excited to be
We started with building a much needed shower, our last one sprung a leak that couldn't be repaired. Some of our guests even had to resort to outdoor showers.
This lead to needing a indoor sauna and kitchenette
, indoor sauna, kitchenette
Past Success with The Calling
Bath House
Healing Springs Movie
Short Summary
Contributors fund ideas they can be passionate about and to people they trust. Here are some things to do in this section:
Introduce yourself and your background.
Briefly describe your campaign and why it's important to you.
Express the magnitude of what contributors will help you achieve.
Remember, keep it concise, yet personal. Ask yourself: if someone stopped reading here would they be ready to make a contribution?
What We Need & What You Get
Break it down for folks in more detail:
Explain how much funding you need and where it's going. Be transparent and specific-people need to trust you to want to fund you.
Tell people about your unique perks. Get them excited!
Describe where the funds go if you don't reach your entire goal.
The Impact
Feel free to explain more about your campaign and let people know the difference their contribution will make:
Explain why your project is valuable to the contributor and to the world.
Point out your successful track record with projects like this (if you have one).
Make it real for people and build trust.
Risks & Challenges
People value your transparency. Be open and stand out by providing insight into the risks and obstacles you may face on the way to achieving your goal.
Share what qualifies you to overcome these hurdles.
Describe your plan for solving these challenges.
Other Ways You Can Help
Some people just can't contribute, but that doesn't mean they can't help:
Ask folks to get the word out and make some noise about your campaign.
Remind them to use the Indiegogo share tools!
And that's all there is to it.
At 35 years old Steve sold his wholesale floral business to follow a calling of opening a retreat center.  His interests and extra funds from selling his business gave him the opportunity to explore traditional healing practices, meditation, yoga and spiritual seeking as a part time homesteader and globetrotter. He started with a summer long internship at the Omega Institute in Rhinebeck, NY.
In 2005 Steve along with his wife Shannon, founded Clearpoint Retreat Center. Together they have hosted numerous guests, teachers, workshops and retreats. Steve has been featured in The Tapping Solution Documentary and The Calling Film which explores Traditional Wisdom of South African culture and the significance of following ones calling.
Steve is a commitment to being a life long learner and is currently enrolled in the Integrating Ayurveda program at the Ayurvedic Center of Vermont.  Steve is a former U.S. Army Food Service Specialist, Business owner, certified Holistic Health Coach, and an internationally recognized expert in EFT/Tapping. He is an enthusiastic Health Motivator that is sure to get you going.
Shannon McCarthy is a visionary artist with a degree in linguistics and classical studies. She became enthralled with painting when she was just five years old and in 2006 made the decision to commit her professional life to the study and practice of classical and religious art. Her Art pervades throughout Clearpoint and doesn't stop with just paintings, her artistry has also found its way into the kitchen, which has blessed many of our treasured guests.
Shannon and Steve met at the Institute for Integrative Nutrition in 2004 and were married in 2011. They welcomed their son Leo in 2012 followed by their daughter Rinde in 2014. She is currently studying with Sandra Wakeen Fine Art and is planning to continue her studies in Italy this fall.
You can visit Shannon at: http://shannonmccarthy.com